Our role as your show producer
The virtual universe is just that, a universe.
Careful exploration is necessary to deliver a great experience. You need more than software. You need a production team that understands how to professionally produce your event.
We focus on virtual and hybrid production with the same attention to detail as live, in-person events. We help choose the best platform, manage behind-the-scenes details, and handle all show production.
Our Process
When you want to stand out from the regular Zoom meeting…
…we go into action. Our production plan includes selection of platform, timing of event, level of production and budget are factors that influence the direction of your virtual and hybrid conference.
Virtual & Hybrid Services We Provide
PRE-PRODUCTION
Show management | Platform analysis and recommendations | Platform design and layout | Presenter rehearsals and technical checks | Presenter remote recordings | Graphic design | Awards design and animations | Know Before You Go videos
SHOW DAY PRODUCTION
Live streaming | Virtual green rooms | Virtual Studios | Breakout rooms and table discussions | Gamification | Polling and surveys | Keynote Speakers and Entertainment | Session breaks | Virtual networking | Sponsor booths | Live Q&A | Virtual recording
POST-SHOW
Post conference evaluation | Post event analytics | Video-On-Demand | Presentation archiving and delivery | Editing and delivery of photography | Virtual archiving and delivery
TYPES OF VIrtual events
Virtual Meetings
Events involving small groups of attendees.
Webinars
Include a speaker or group of speakers delivering content to an audience that "tunes in" to watch.
Conferences
Mirror a 'real' in-person event. Lobby, keynote addresses, general sessions, breakout sessions, trade shows, networking, gamification.
Hear from Our Clients
Trends change. Technology changes. Relationships with our clients don't.

"Thank you Tri-Marq for executing a perfect Conference.
Our attendees, speakers and sponsors were impressed with the production. They loved how it felt more like a live broadcast rather than watching another webinar. We could not have taken this on…not to this caliber for sure.
Thank you for your patience, extreme thoroughness, and overall professionalism. You made the process seamless and we could not have done this without your team."
National Vehicle Leasing Association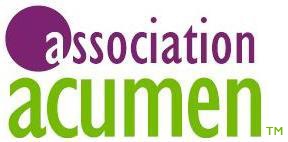 "Thank you for being such reliable partners for us and most recently our virtual meeting partners for AFLA, NVLA & NYSSPA. Our teams were singing your praises for your long hours, hard work and professionalism as you helped us navigate new waters and pivot to virtual. The feedback from attendees & leaders was positive and very complimentary. We appreciate all you did and continue to do for us – THANK YOU!"

"Tri–Marq was a valuable partner in helping us choose which platforms were best for our meetings, as well as offering assistance throughout the virtual meeting process."
Alliance of Crop, Soil and Environmental Science Societies (ACSESS)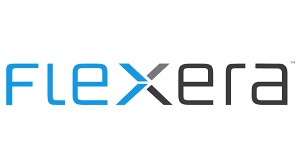 "The company's biggest and most important event of the year was to be presented virtually on a platform we'd never tried before. Everything had to work perfectly for the presenters located at half a dozen sites and for hundreds of attendees across the globe.
And work perfectly it did, thanks to your tireless planning, expert management and commitment to excellence.
Your team set the bar incredibly high during last year's kickoff and moved it higher still with this year's event. Even though we weren't seated next to you in the booth, we recognized your sure and steady stage management at every turn."