About Us
We are in the business of creating remarkable experiences. Through live events or video, Tri-Marq has been producing lasting and superior productions for 35 years.
Whether it's a video that plays on a small screen or transforming a ballroom into an immersive space, our clients come to us to bring stories to life. And when the time comes that you need both, that's when we really stand above the rest.
Video
When your message matters, we help you put it into motion.
Events
You only get one chance. But if you have the right partner, once is enough.
Video Highlights
Visit our Work page for a comprehensive view of our portfolio.
Event Highlights
Visit our Work page for a comprehensive view of our portfolio.
Testimonials
Trends change. Technology changes.
Relationships with our clients don't.

"The best show and Town Hall I've ever seen produced. Your team made that thing look and sound like a prime time talk show. Honestly so impressed – it was impeccable."

"It is SO nice to have a vision of what you want, bring it to someone and then have it executed to perfection. Flawless execution Tri-Marq!"

"Great work from Tri-Marq! I didn't expect anything less. Thanks for making us look good."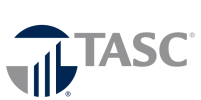 "My favorite show with Tri-Marq is the next one!"
Blog
Welcome to our Blog, where curiosity meets inspiration. Explore our latest musings and join the conversation as we share insights, experiences, and stories on the topics that matter to you.
Every three years CONEXPO-CON/AGG, North America's largest construction trade show, takes place in the vibrant city of Las Vegas, NV. With nearly 140,000 attendees and over 2,400 exhibitors, this event is a showcase of industry innovation and excellence. For more than 25 years, the Association of Equipment Manufacturers (AEM), has entrusted Tri-Marq with capturing the…
Ready to get started?
We help companies elevate their brand through meaningful messages. Whether it be through attention-grabbing video, showstopping graphics, or immersive events, we bring stories to life by turning vision into motion and bringing the magic of video and show production to brands worldwide.